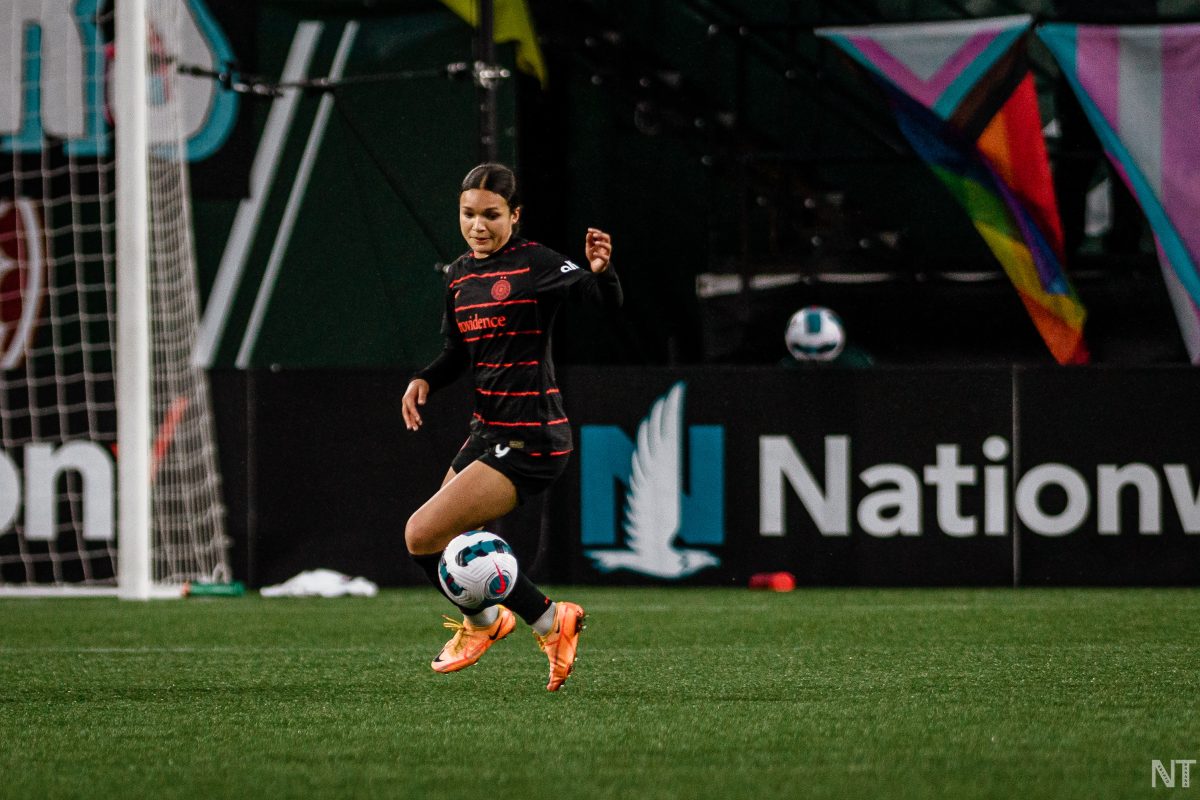 The 2023 National Women's Soccer League season opens on March 25th, with a game between the North Carolina Courage and the Kansas City Current.
Last season was a massive one for the NWSL, with the league celebrating 10 seasons, signing a collective bargaining agreement with the players and holding the Championship game in primetime for the first time. The Portland Thorns took home that trophy, led by MVP Sophia Smith, the youngest MVP in league history. Meanwhile their Cascadia rivals OL Reign persevered to win the regular season shield, but came up short in the playoffs. Most importantly, Lo'eau LaBonta took the sports world by storm with some of the greatest goal celebrations.
In a stunning performance from a club in its first season, San Diego Wave FC just about swept the post-season awards. Alex Morgan took home the Golden Boot, Kailen Sheridan won the Golden Glove, Casey Stoney was named Coach of the Year and Naomi Girma got Rookie of the Year honors.
So as we get close to the next NWSL season, we thought we would make some predictions for the 11th season of the league.
To start things off, the big questions. Which team will lift the shield at the end of the season? The trophy?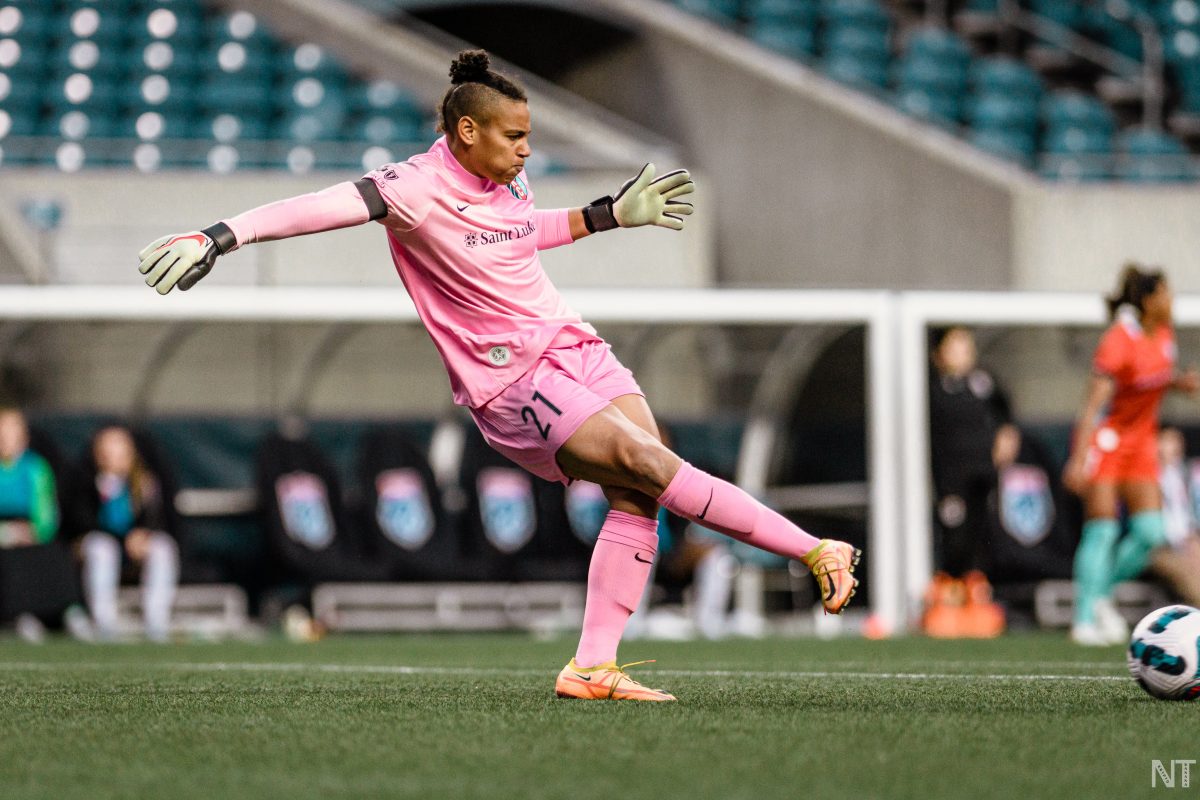 Kara Evenson: I think the Kansas City Current has to be the front runner. Not only were they in the championship game last season, they loaded up even more this offseason. They signed a TON of midfield talent, including Debinha, who I would argue is the best player in the NWSL. BUT I do believe that for non-North Carolina teams the shield curse is still active, and I think that KC and OL Reign could split the two.
André Carlisle: Just about anyone doing a season preview is going to find it hard not to look at Kansas City. Even without Debinha, who should be gone during the World Cup, they'll still have other free agent signings Morgan Gautrat and Vanessa DiBernardo holding down the midfield, with Lo'eau LaBonta and rookie Michelle Cooper who should be able to make up any lost creativity and goal production. The NWSL is the most competitive league in the world, so OL Reign, San Diego Wave and possibly Portland Thorns will have plenty to say about KC being crowned this early.
Lesley Ryder: It's hard not to pick Kansas City. They've invested in their team on and off the field, and built their roster with a vengeance in the offseason. I'd throw in Angel City FC as a contender too. I think they would've had a good run in the playoffs last season if their team stayed healthy. Add Alyssa Thompson to the mix? They're gonna be fun to watch.
Tyler Trent: Kansas City is the front-runner early based on a solid season in 2022 combined with an off-season for the history books. I think OL Reign will be a handful again, but will probably be more largely affected by the World Cup. These two are the frontrunners on paper going into the season. However as a Dark Horse, I'll be looking at Angel City as someone who can make noise if they stay healthy. 
Lis Schendel: I'm going to change it up a little and say OL Reign are my front runners, especially once they start converting their chances. I think Megan Rapinoe will want to lift that trophy at least once before she retires, and we know how well she plays when she has something to fight for. I also think they've done a good job of filling in missing pieces over the off-season. My only concern is how they will manage when a lot of their players are gone for the World Cup. That's where I see a sleeper agent like Angel City coming in, especially once Christen Press comes back and starts vibing with Alyssa Thompson and Claire Emslie. I think that team is going to have an illegal amount of fun during the World Cup.
Kudzi Musarurwa: My sleeper pick is Angel City but if things turn out the way they're expecting it to, I wouldn't be surprised to see Kansas City take it all. I also want to thank Lis for picking my team so that I wouldn't have to 🙂
Melissa Castro: I'm going to agree with the others and say Kansas City will take the shield. They have made so many offseason grabs it wouldn't be a surprise if they even go all the way and win it all.
Which team will have the most interesting season?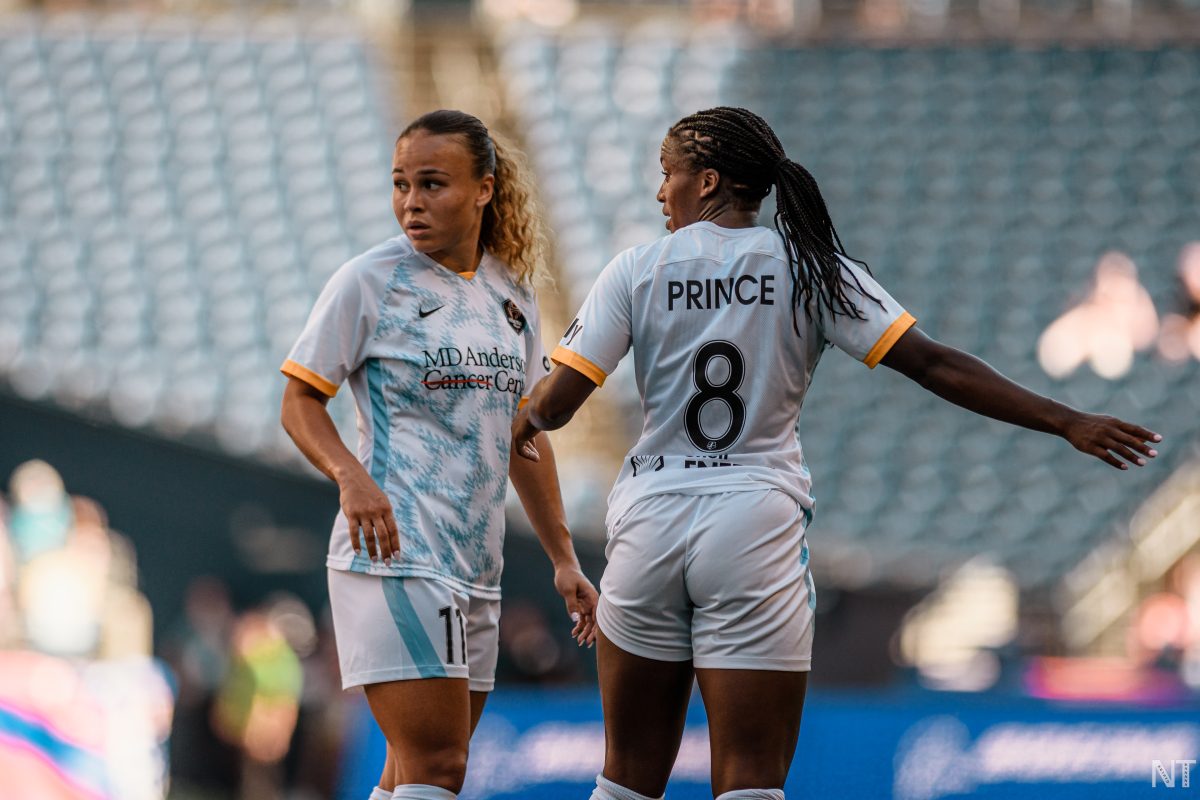 Kara: Houston Dash. I'm super excited to see the combination of Diana Ordóñez, Ebony Salmon and María Sánchez. I imagine many goals are in their future, but can new head coach Sam Laity actually get the potential out of a Dash squad?
André: Gotham intrigues me. We've seen Kansas City do a worst-to-first turnaround, and while I don't think Gotham FC have the pieces to get to a championship game just yet, new coach Juan Carlos Amorós' style and approach could lead to a dramatic – and supremely fun – turnaround.
Lesley: I'm looking forward to watching the rebuilds. The Orlando Pride has Marta back and landed the steal of the draft with Messiah Bright. The Chicago Red Stars survived past seasons on Mal Swanson's back, and they'll need to do it again after losing a slew of veterans this offseason. I'm interested to see who steps up, because they seem to be having fun so far. I mean, did you see that schedule release video?
Tyler: I have to go with my own North Carolina Courage here. They had a strong preseason in Mexico that ultimately ended with a helter-skelter final match against Rayadas in Monterrey. The Courage drafted four first-rounders in this year's draft, and I think those picks are going under the radar. If they can work out the backline issues that were evident in their match against Rayadas, I could see them doing very well.
Lis: Interesting as in fun, in a good way? I hope Angel City FC has an interesting season. Last year, they kind of got the raw deal with all of their injuries. With one of the best crowds in the league, I'd love to see them firing on all cylinders.
Kudzi: Houston is the most intriguing one for me. So much is unknown right now about them due to the change in head coach but they have enough talent to produce an unlikely story this season.
Melissa: I have to say Chicago. They, like Orlando and Gotham, are rebuilding after having lost many key players. While they still have their veterans it will be interesting to see how they adapt to a rebuild season.
Who will win MVP? Golden Glove? Coach of the Year?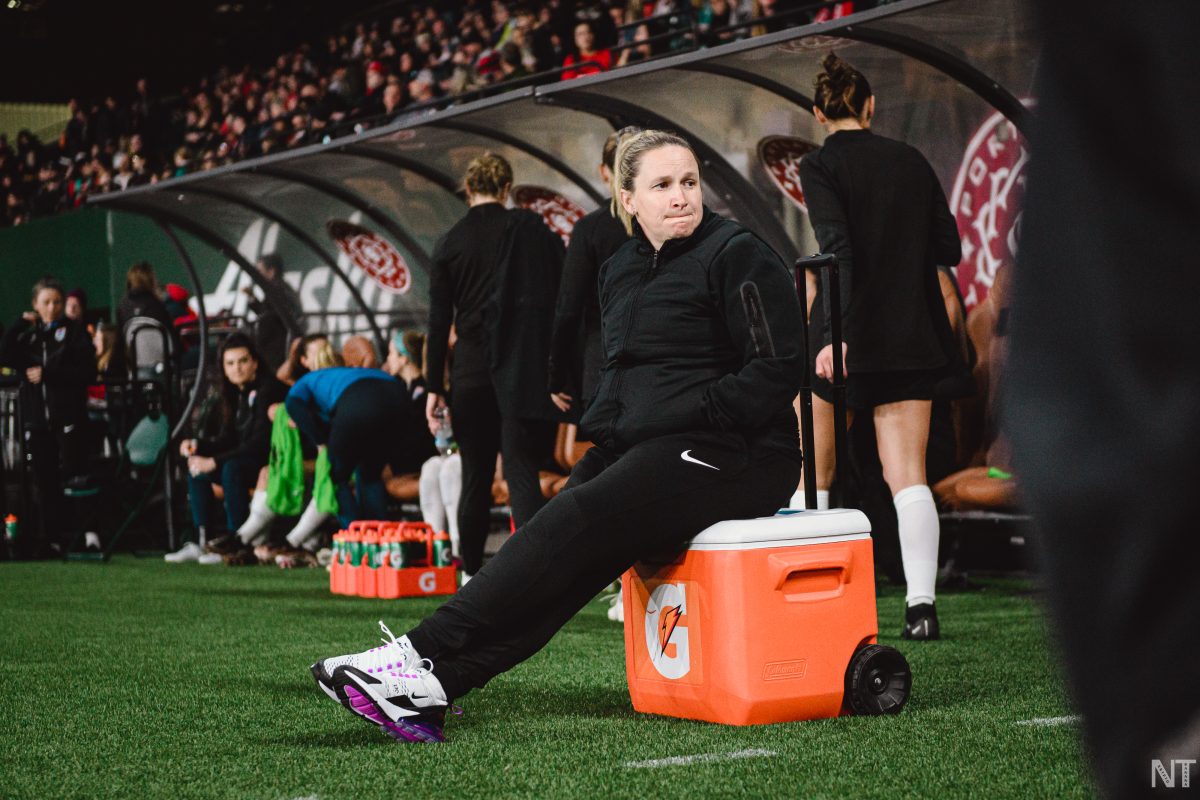 André: The World Cup just might have a say in the player awards. In the past we've seen revenge seasons propel players to MVPs and Golden Boots, and the same could happen here depending on who's left out of national team squads. Since we can't know that yet, I'll say Midge Purce or Mallory Swanson MVP, Phallon Tullis-Joyce Golden Glove and Laura Harvey Coach of the Year.
Kara: I think the MVP race will come down between Mal Swanson and Debinha, with Debinha taking it. Even in a World Cup year, it's hard to bet against Debinha, and she has never been awarded MVP before. For Golden Glove, I think Casey Murphy could surprise some folks. She had a dip last season, but she appears to be fully healthy and ready to compete. Could Casey Stoney repeat as Coach of the Year? Maybe.
Lesley: I'm with André on the World Cup playing a big role in the MVP race. I think Debinha can have a statement season and show why she was the most sought-after free agent. Kailen Sheridan has a knack for making game-saving stops for club and country, and I'd love to see her take the gloves. Laura Harvey for coach of the year. Keep it in the cooler-sitting family.
Tyler: I think we see a Sophia Smith MVP season repeat. Swanson has looked great recently and could give her a run for her money though. Golden Glove is a tricky one, but I could see Kailen Sheridan coming out of this season with the trophy. Coach of the Year I'm going to run with my dark horse suggestion above with Freya Coombe of Angel City FC.
Lis: I agree with André that being left off of a national team squad for the World Cup is going to propel someone into MVP territory. I think that person could be Christen Press. Coming off of her first major injury that meant sitting out a lot of last season, and more than likely, missing the World Cup due to it, I think those storylines are going to give her the edge. And she always plays lights out when she has something to prove. Golden Glove, Katie Lund? And Coach of the Year, I think Harvey.
Kudzi: All my choices have been said already. I see Debinha being MVP and Kailen Sheridan having another outstanding season and thus winning the trophy. My Coach of the Year is leaning towards Sam Laity. Something about Houston makes me think they're set to make some waves this year.
Who will be the top rookies of the year?
André: Michelle Cooper is the obvious choice. She'll likely be on one of the best teams as well as in the enviable position of playing alongside Debinha, who defenders see in their nightmares. I also think that, despite going #1 overall, people will be surprised at how ready for this league Alyssa Thompson is; but I'm also keeping an eye on Orlando rookies Emily Madril and Messiah Bright.
Kara: This one is tough for me, I don't watch a lot of college soccer. I have however read and listened to a few interviews of Messiah Bright, so that's who I'm going with. Seems like a good player who can make a big impact on an Orlando team dealing with a lot of change.
Tyler: Michelle Cooper will be incredible this year. It's hers to lose on paper, but I think there are some other exciting rookies that could make a challenge. Alyssa Thompson and Olivia Wingate would be my other two choices. Thompson has already proven her talent on big stages and scored in preseason for Angel City. I think Olivia Wingate could be a sleeper pick, but with the new look Courage there's a lot of opportunity for someone to put the goalscoring load on their back with both Debinha and Ordóñez gone.
Lis: I want to see Messiah Bright punish all the teams for not picking her up until the third round. And I want Alyssa to be a contender for Rookie OTY as well, I think she has it in her.
Kudzi: I'm leaning towards who will get the most game time and thus, win Rookie of the Year. With that being said, it's either going to be Messiah Bright or Michelle Cooper. Alyssa Thompson may not get enough minutes to push her over the line compared to those two.
Melissa: While I think Messiah Bright and Michelle Cooper will be top contenders, I believe Alyssa Thompson can take it. Considering how much Angel City gave up for her I don't see them limiting her minutes. It may have been only a preseason game, but we got a flash of what Thompson could do and it's going to be exciting to see her play.
Which player will have a breakout season?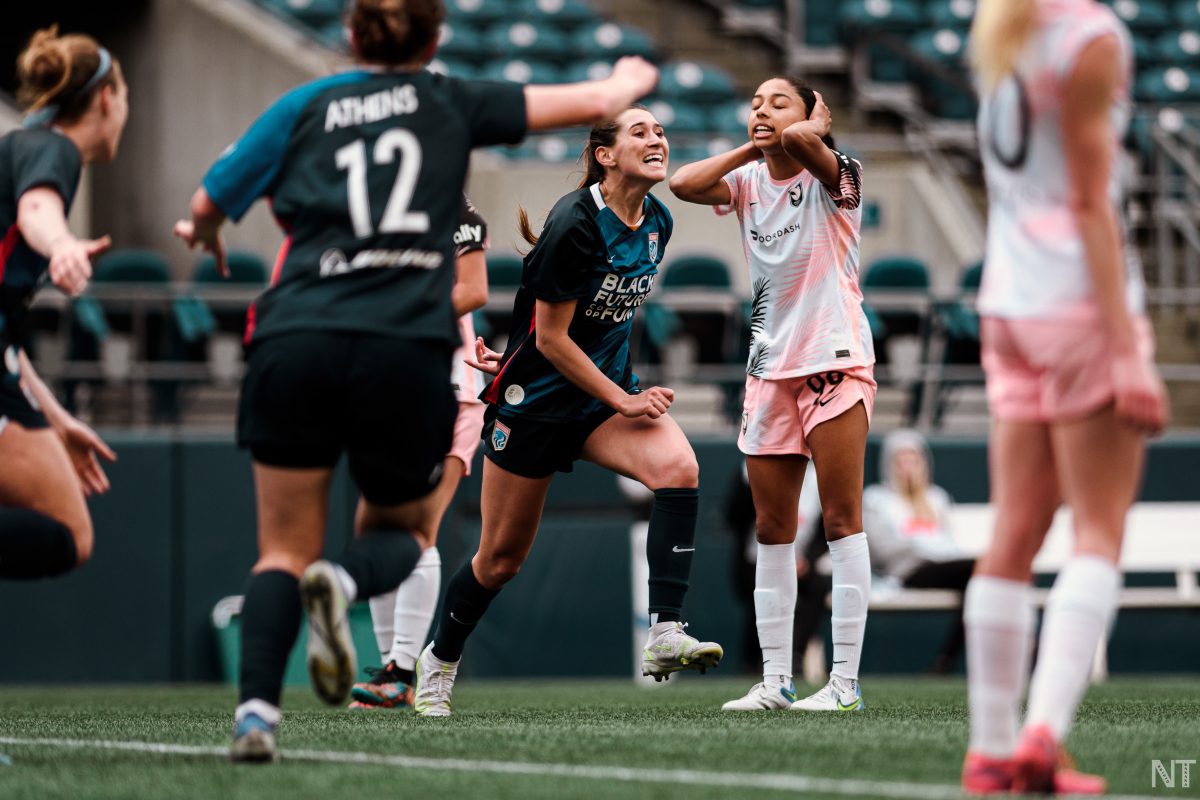 André: There haven't been many signs of Racing Louisville coach Kim Björkegren being able to find consistency, but if he can, Savannah DeMelo could turn her flashes from last season into consistent performances. I also think the Brazil newbies Adriana, Bianchi and Bruninha are all gonna ball out.
Kara: Brianna Pinto. Debinha is gone (sad) from the Courage and Denise O'Sullivan will be spending time away from the team for the World Cup this season. We saw flashes of what she could do last season, and I think Pinto is primed to have a really great season running the midfield in North Carolina.
Lesley: I'm looking forward to Ava Cook stepping into a leading role while Mal Swanson's away. She had moments of brilliance last season, and earned a call to the U23 team for her efforts. I'm excited to see if she can get goals when the team needs them most.
Tyler: Looking at non-rookies, I think Amirah Ali has a shout. She showed sparks last year with San Diego, but I think she could take the next step into being a regular force in the league. Another player I'll be interested to see is Haley Bugeja with the Orlando Pride. She only had 71 minutes of playing time last season, but the 18-year-old performed well with the Malta national team and with Sassuolo in Italy.
Lis: I think while the national team players are away, Izzy D'Aquila is going to have a chance to show she's a starter. At Santa Clara, she was always a big game player who scored when it counted and I think she'll see her opportunity and run rampant.
Kudzi: My bias will show a little here but I'm going to go with Olivia van der Jagt. OL Reign have a LOT of internationals who are probably going to be at the World Cup, especially in midfield. She filled in well last year when the national team players went away and I expect her to be even better this year.
What are you most excited about this NWSL season?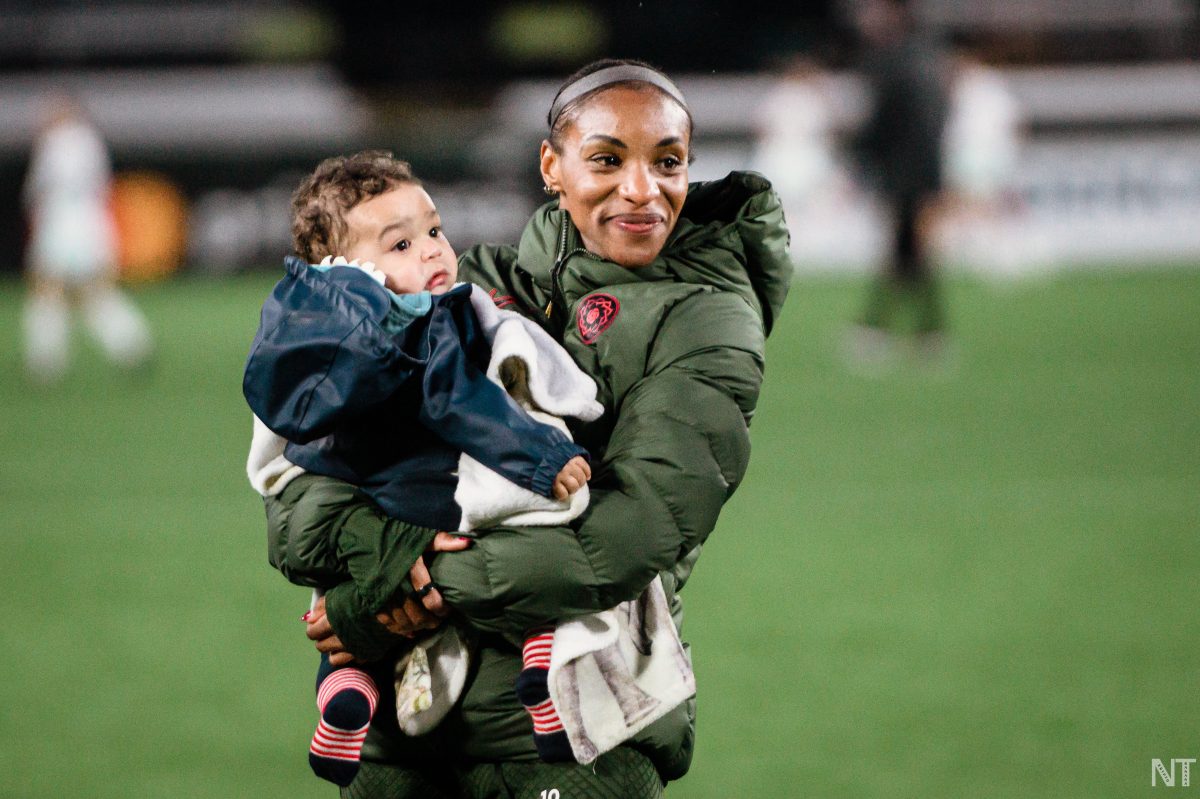 André: I must live my truth which means there is only one answer: the return of Crystal Dunn. Unfortunately many people seem to have forgotten that the former Golden Boot winner, MVP winner and holder of three NWSL Championships and two NWSL Shields is one of the best players we've ever seen. She's spoken openly about being eager to find out what her post-pregnancy body can do, but only a fool would be against Dunn and her extraordinarily high soccer IQ continuing to be great.
Kara: I have to agree with André here. Crystal Dunn is arguably the best American soccer player ever. Dunn having a full preseason and playing time with the United States National Team (even if it's in the wrong position) makes me excited to see what she can do this season in the NWSL. On top of Dunn's full return to play, some other huge names will be making their way back to the pitch; Lynn Williams, Marta and Sydney LeRoux among others. They will each have massive impacts for their clubs and it's gonna be fun to watch.
Lesley: I can't wait to see Lynn Williams and Midge Purce play together. I missed seeing Lynn play last season, and I think she's set up to thrive in Gotham.
Tyler: As previously mentioned the return of Crystal Dunn and Lynn Williams will be a big storyline. I'm also very excited to see which teams thrive during the World Cup period and which rookies emerge as potential stars.
Lis: I'm just excited to go to games and hopefully travel so I can meet some more of my Twitter friends!
Kudzi: I'm just ready for the season to start! Everything is up in the air right now and who knows how much more player movement we'll get from here on out which will make teams stronger (or weaker). That's what makes a new season so exciting, all the unknowns!
Melissa: I'm also very excited to see Crystal Dunn return and to see Lynn Williams tear it up! Most importantly I'm really excited for the season to start and to see all the chaos unfold!
Finally, will we get an updated NWSL trophy this season?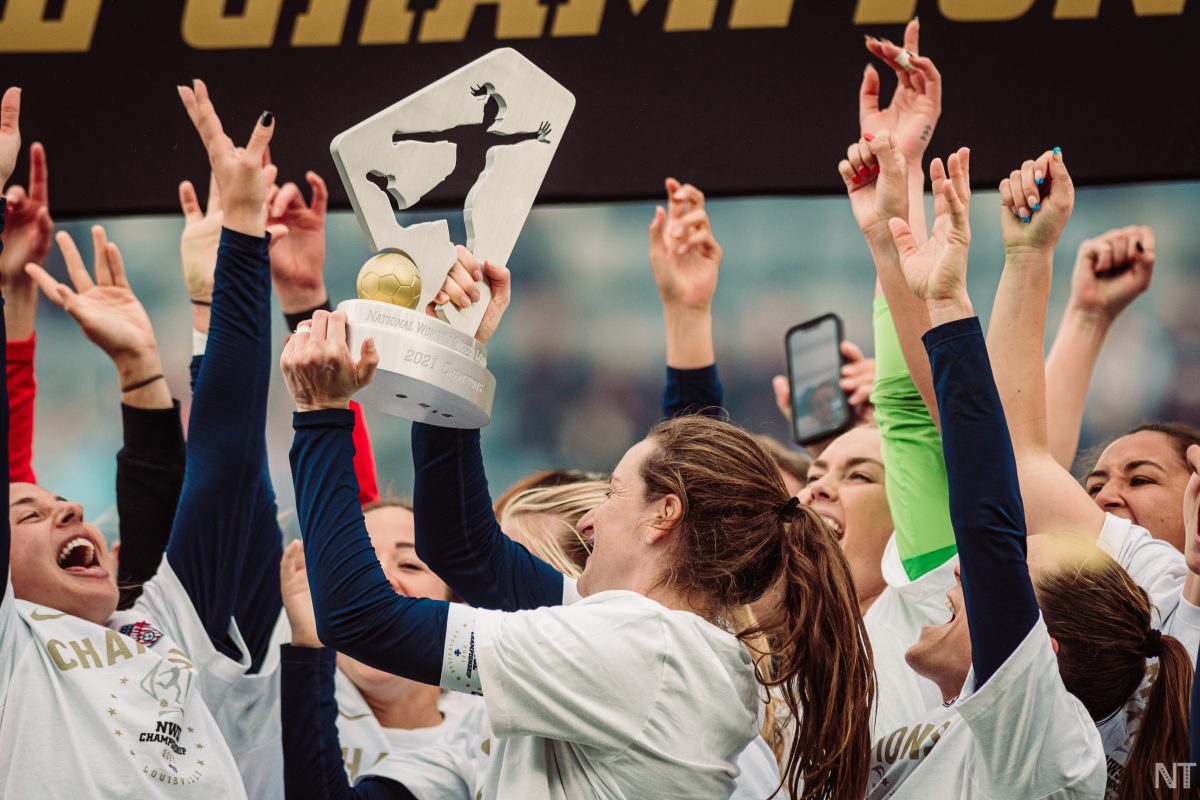 André: I believe NWSL Commissioner Jessica Berman spoke about redesigning the trophy in media availability prior to the draft. Given that her plate is still full, I'm not sure if it's going to happen this season, but there was a request to make it a cup. After all, Budweiser is a league sponsor, so a trophy that can be used to chug needs to happen.
Kara: I want a cup. Y'all want a cup. I bet the players want a cup. Give us a cup.
Lesley: Please. Please please please.
Tyler: I'm going to say no, but soon™.
Lis: No™.
Kudzi: All of the above.
Melissa: Just give us a dang cup trophy!