Determine Girls win controversial Liberian title, AS Kigali crowned champions in Rwanda
Excerpted from Karl's Woso World blog. If you enjoyed this, please consider subscribing.
Liberia
Determine Girls of Liberia were crowned champions in Liberia for a third time as they defeated Bassa Girls, 17-0.
However the title was controversial as two days before the final game league-leaders Ambassadors were told of points deduction based on a discipline action against DC Shooters. Points in the games against DC Shooters were removed, which meant Determine went the final game with a one point lead atop the table.
Background to the controversy:
The Liberia Football Association (LFA) had banned DC Shooters President John Winn for a season from entering all facilities and participating in all football related under the LFA. In a letter to the club on 13 April, LFA secretary-general Atty. Kollie A. Dorko said the decision emanated from the grievance and disciplinary committee (GDC).
The GDC, which met on 21 March awith all parties, established that Winn provided falsified Liberian documents to six Nigerian female footballers to enable them play in the 2022/23 Orange women's division. The players had previously admitted to being issued false documents, including Laissez Passez, which enable them to travel from Benin to Liberia. The committee said Winn seized the players' documents upon their arrival in Liberia and prepared Liberian birth certificates and citizen's ID cards bearing Liberian names. It banned goalie Ambali Sekinah, defenders Grace Ojo, Cyril Charity Naomi and Gladys Ajoku; defensive midfielder Mary Kiah and midfielder Bintu Adams from further participation in the league.
All points accumulated by Shooters from matches involving the players, according to the ruling, will be deducted and transferred to all clubs they played against in keeping with chapter 3, article 4.2e and 5a of the rules governing the Orange league.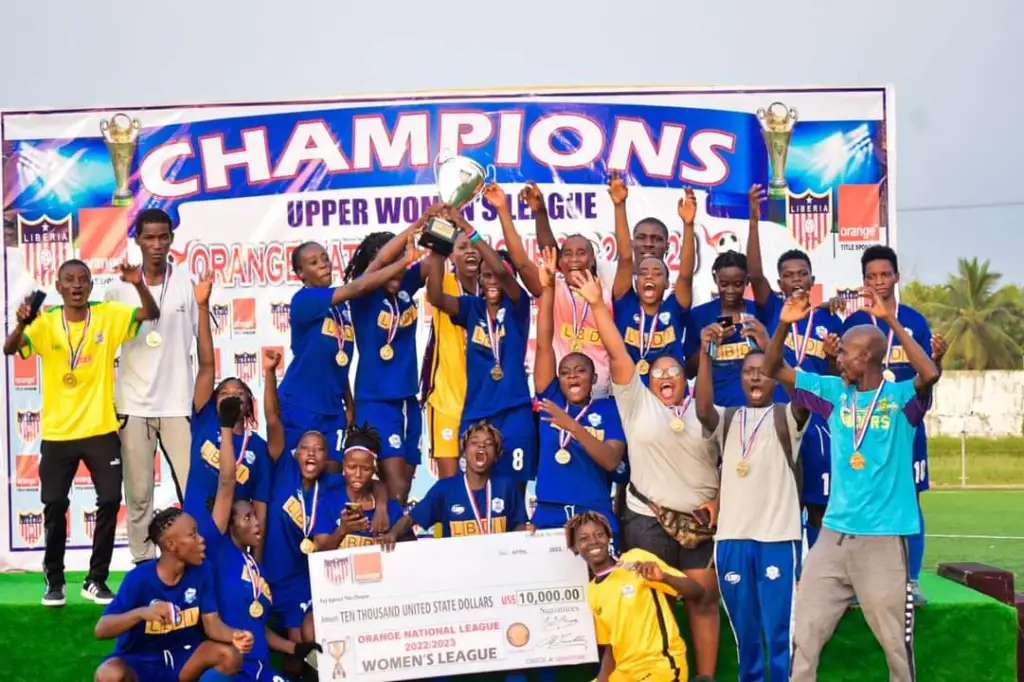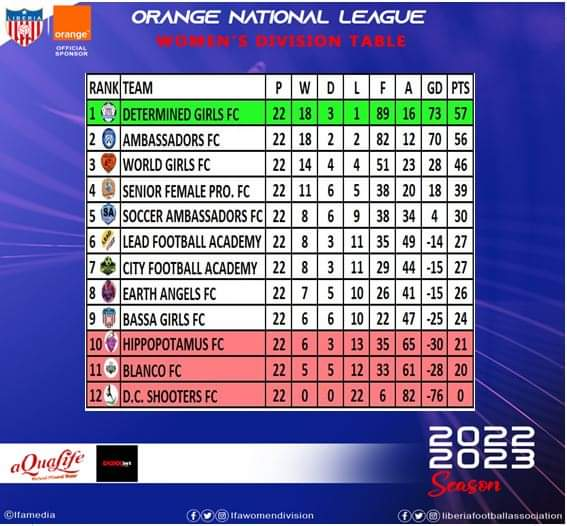 Rwanda
In Rwanda, AS Kigali Women Football Club won the 2022-23 women's league title after beating IPM 5-0 to clinch the title. AS Kigali leads Inyemera WFC by four points with one to go and has now won 12 league titles.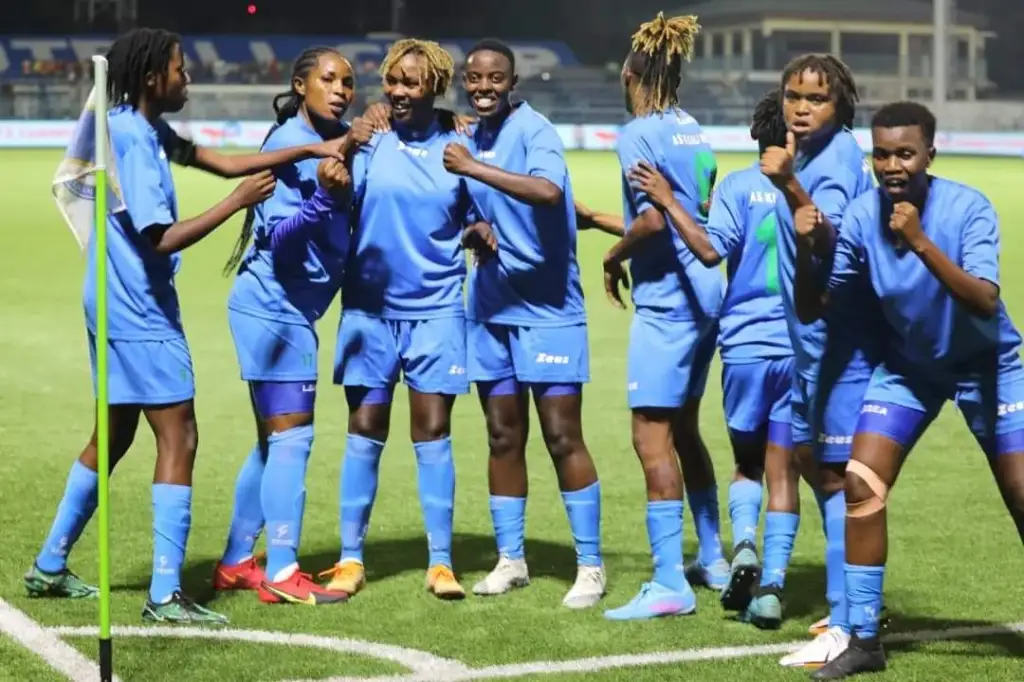 Other scores
Red Arrows moved to the top of the table in Zambia. Mary Mulenga opened the scoring with a penalty in the 15th minute, and Aliness Kasoma rounded off a excellent move in the 73rd minute, earning the club a 2-0 victory over Zanaco. Second place Green Buffaloes did not play at the weekend. In Cameroon, leaders Lekie were held to a 1-1 draw by AS Fortuna. Eclair moved to within 3 points at the top in second with a 2-1 win over Caïman.
Africa Women's Champions in 2023
Disciples Madagascar
AFAK Relizane Algeria
Wadi Degla Egypt
New Generation Zanzibar
Kampala Queens Uganda
Atlético d'Abidjan Côte D'ivoire
Mogbwemo Queens Sierra Leone
BUSA Queens Burundi
USFA Burkina Faso
AS Kigali Rwanda
Determine Girls Liberia