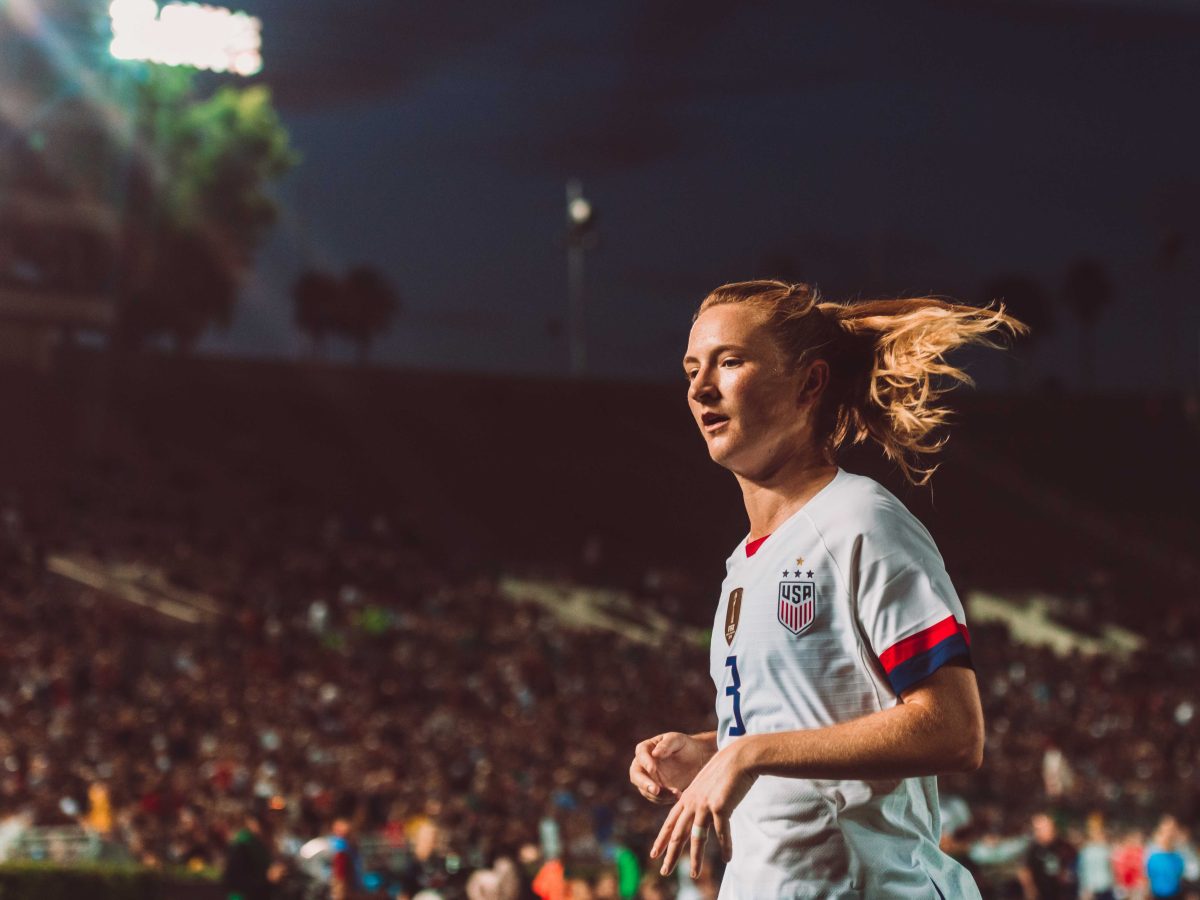 Since Vlatko Andonovski took over as head coach of the U.S. Women's National Team, results have been less than anticipated. Given lofty expectations, perhaps a letdown was expected, but even taking that into account, the team' performances, even in wins, have been less than ideal. The team struggled in his first major tournament, the 2020 Summer Olympics (played in 2021 due to the pandemic), being dominated by Sweden and eventually scrapping their way to a bronze medal. The problems continued through the end of 2022, when the team needed a two-goal second-half comeback versus Germany to avoid losing a fourth straight game.
With a young, ultra-talented and deep core of attackers, the team was expected to grab the baton from the 2019 squad and power forward. Instead, they've stumbled through their leg of the race and still haven't found their stride, leaving fans, journalists and TV talking heads seeking answers.
Much of the talk concerning recent struggles under Andonovski has centered on the defensive midfield #6 role, placing Andi Sullivan, the player most suited to step in for Julie Ertz (the team's longtime defensive midfield weapon), under the microscope. The popular theory is that Sullivan's cerebral approach to destroying play, rather than the supersonic road grading approach of Ertz, unbalances the team's preferred, and archetypal, style of play. However, a closer look at the team's struggles suggests that it hasn't been Ertz's contributions that have been the hardest to cope without – it's Sam Mewis's.
Ertz was able to stay deeper in midfield and focus solely on disrupting play, often narrowing her scope to central and right-sided pressures because of the effectiveness of Mewis on the left. Ertz excelled at the job and still covered a hell of a lot of ground, but current comparisons between Ertz and Sullivan miss the point that in addition to patrolling central defense, Sullivan's task is broader than Ertz's due to the absence of Mewis.
In the USWNT's tear through Europe's biggest teams (Sweden [group stage], Spain [round of 16], France [quarterfinal], England [semifinal], Netherlands [final]) en route to lifting a second consecutive World Cup trophy, the duo of Ertz and Mewis were untouchable. Ertz was the torpedo above the backline, set to seek and destroy at all costs (unfortunately including plenty of injuries), while Mewis helped shut down the left side of the pitch and get in positions to receive and move the ball through midfield by passing or carrying.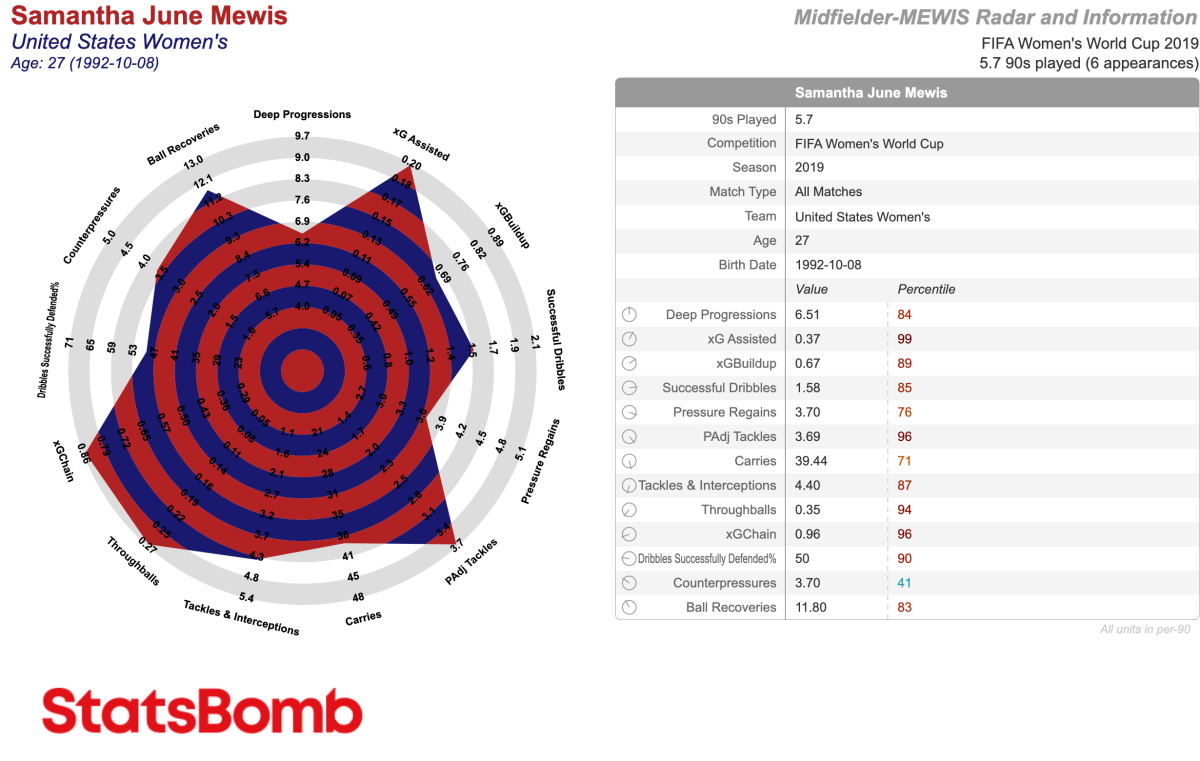 Mewis on the left side of midfield, plus Crystal Dunn at left back, combined to make opponents' right-sided attacks virtually useless. Not only was it almost futile to attempt to unlock the left side of the USWNT's defense, there was a high probability that failure would lead to a transition opportunity for the Americans. The Netherlands learned this the hard way in the 2019 World Cup Final, after a turnover on the left side led to Rose Lavelle's iconic goal.
Mewis loses the ball initially, but tracks back and is in position to claim possession after a perfect slide tackle by Dunn. Instead of pushing the ball forward up the pitch, Mewis drives centrally, looking for Lavelle. With the Netherlands caught in transition, all Mewis has to do is hold off a defender and lay a pass into space for Lavelle, who takes care of the rest.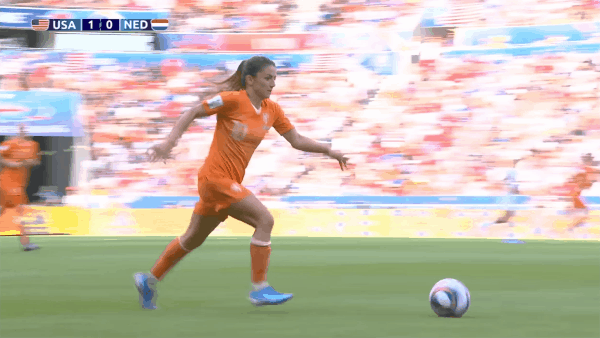 Sam Mewis: A mf'n problem
Unfortunately, a lingering knee injury that bothered Mewis in the Olympics and put her on the season-ending injury list ahead of the 2022 NWSL regular season has resulted in a few people forgetting her absurd stretch of dominance.
After the 2019 World Cup, Mewis was named 2020 U.S. Soccer Female Player of the Year; and a prodigious season for Manchester City led to her being named the #1 ranked women's footballer by ESPN FC in 2021. Though awards and rankings tend to spark debate rather than mark consensus opinion, Mewis' performances made even the most eager of dissenters do the Alonzo Mourning GIF.
Essentially, if God were to hand you the keys to the person-building workshop with the sole task of creating a midfielder who's an imposing defensive force and unstoppable ball carrier with a penchant for breaking lines with through balls, your first step would be to locate the Sam Mewis template. The uniqueness of Mewis' physical attributes and technical skill – a swift, six-foot player with the footwork to maintain close control, technique to pass through the opposition, and stature to reduce physical challenges to minor inconveniences – meant that teams, domestic and international, struggled to find ways to stop her.
Between 2018 and the Olympics, Mewis won two NWSL championships as a key midfield piece for the North Carolina Courage, won the 2019 World Cup while starting all knockout round games except one, powered Manchester City to an FA Cup title (scoring in the semifinal and final), a league cup semifinal, plus a second-place finish in the 2020/21 Women's Super League season, just two points behind a dominant Chelsea (both clubs lost just one league game all season).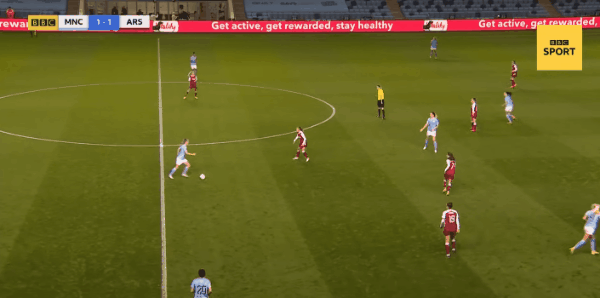 In short: peak Sam Mewis was a mf'n problem, and an unsolvable one.
A puzzling midfield
Under previous USWNT head coach Jill Ellis, Ertz was the ball-winning terror, Lavelle the slick dribbling, chance-creating attacking midfielder and Mewis the link between the two. Due to injuries and the long-term absences of Ertz and Mewis, Andonovski hasn't had the benefit of the midfield puzzle being as simple, and his attempts to redistribute their responsibilities have been either insufficient or incomplete.
This is most obvious when analyzing performances against teams in which the U.S. holds a substantive talent discrepancy. In matches against South Korea, Colombia, Nigeria, Mexico and recently a New Zealand side with multiple first-time call-ups, the U.S. midfield has appeared slow and disjointed. Though they typically still scored and won, there have been stretches in each game where the USWNT appear to make hard work of matches that could and should be easier.
The tactic for teams not yet in the USWNT's talent bracket is to form a low block and defend. Some pressured to the edge of the middle and attacking third, but all have ultimately conceded possession. Not being able to put together effective midfield performances in these matches has very little to do with Sullivan's range versus Ertz's, instead it's been more about how the ball gets from midfield to attack – which was Mewis's job.
In Andonovski's system, the left-sided midfielder has often been Lindsey Horan. It's been assumed that Horan has seamlessly stepped in for Mewis, but in reality that hasn't quite happened. Not only is Horan's game different from Mewis; how Andonovski chooses to deploy her is also drastically different from the role Mewis played.
Horan is frequently asked to push into the forward line so the team can attack with numbers and overload wide areas of the pitch. Pushing Horan high into the forward line gives Sullivan a lot more area to cover than Ertz, who could rely on Mewis and Dunn to significantly stop or slow down attacks on that side. While Dunn is working her way back into the left back position after giving birth to her son in May of last year, the Olympics showed that Dunn's availability isn't a guaranteed solution in Andonovski's system.
The largest fault of Andonovski's deployment of Horan is that her primary way of getting up the pitch is through movement off the ball. Whereas Mewis would carry the ball through midfield or spray forward passes to attackers, the ball is often at someone else's feet as Horan gets forward. This at times calls for Lavelle to drift across the pitch, the fullback to over- or underlap, and/or a forward to drop into space while Horan pushes beyond them. Every option unbalances the team, which isn't a bad thing in possession, as overloads are important to breaking down organized defenses, but a loss of possession leaves opponents with an ocean of space to exploit – space that didn't exist under Mewis.
Additionally, the purpose of shifting the ball around while Horan gets into higher and higher positions hasn't consistently benefited the attack. Horan having the ball in wide-left forward areas hasn't been a net positive over getting it to attacking fullbacks like Dunn or Fox, or true forwards such as Mallory Swanson, Trinity Rodman, Christen Press or Megan Rapinoe, all of whom thrive from these positions.
Adding to the confusion of Andonovski's use of Horan has been her play for Lyon, particularly in big matches. In one of the UEFA Champions League's most impressive performances, Lyon neutralized a dominant Barcelona midfield, and Horan was key to pulling it off. She combined with defensive midfielder Amandine Henry to frustrate the Blaugrana. Stalling Barcelona's midfield required a lot of defensive positional work and properly timed aggression, the very things the USWNT have missed from a central midfield No. 8 under Andonovski.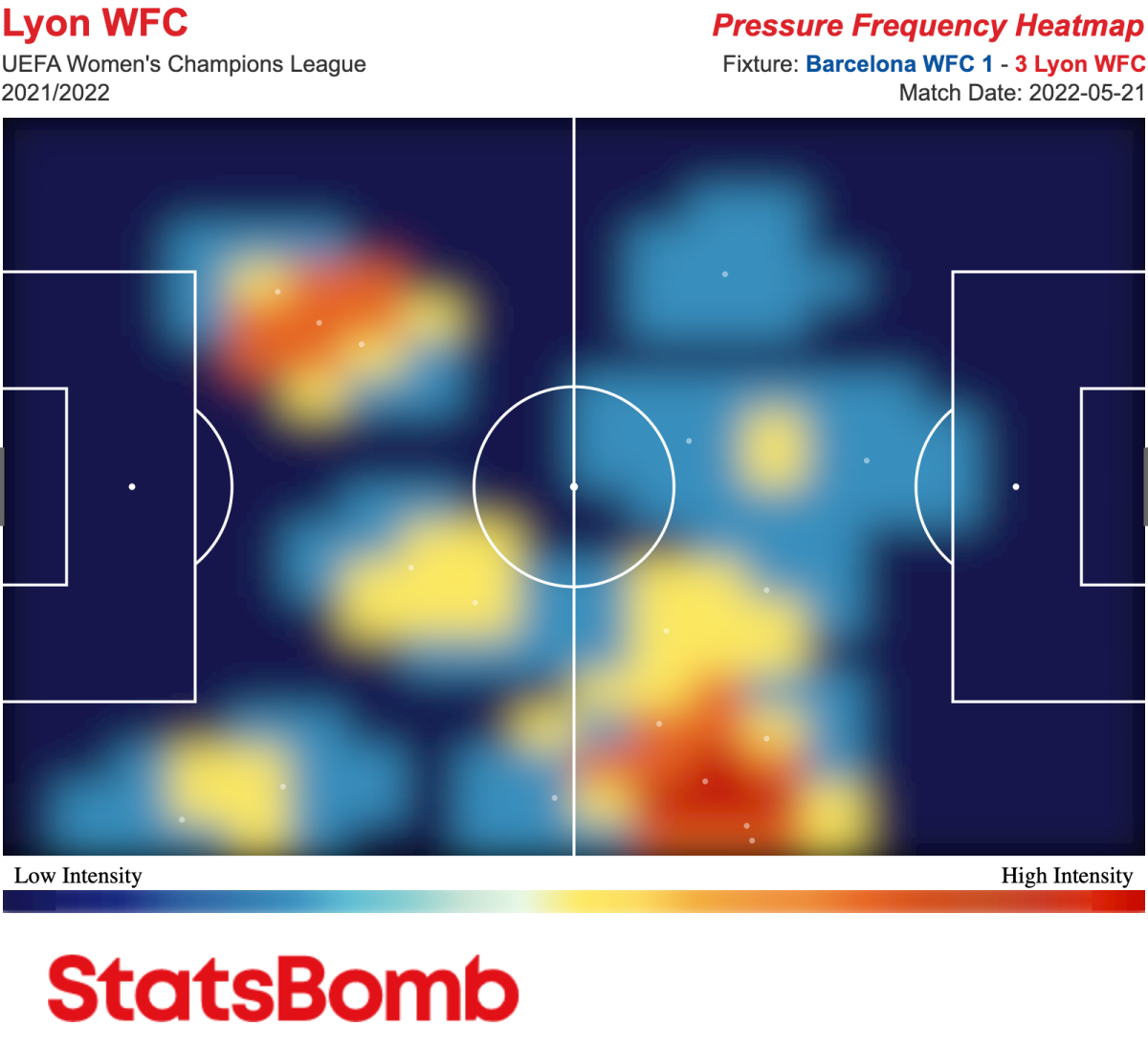 Contrary to some assumptions, Sullivan can cover ground and be a solid defensive force as long as she's not given the width of the pitch to cover. Horan (playing more like Mewis), or a ball-carrying midfielder, would help rebalance the USWNT's defense and allow attack-minded players to be fed the ball in better positions to take advantage of their strengths.
Andonovski's constant adjustments
Only recently has Andonovski relented to keep a midfielder closer to Sullivan to help with ball progression. In the USWNT's desperate bid to not end the year on a four-match losing streak, Andonoski had Horan imitate her Lyon role and stay deeper for a half, which helped settle the midfield and allow the USWNT to take risks higher up the pitch.
Against a depleted New Zealand squad in the second January friendly matchup, he tried Lavelle in the central midfield No. 8 position, which was intriguing due to her dribbling prowess. Lavelle possesses the dynamism to eliminate one or multiple defenders with dribbling, has greatly improved her defensive awareness and aggression, and has overcome the frequent injuries of her earlier career. However, Lavelle has only been tested in this role against an inexperienced New Zealand squad, so it remains to be seen if she can replicate the performance against higher caliber competition.
Despite these smaller, more helpful tweaks, the overall focus has remained stuck on the base of midfield. But during the USWNT's run to the 2019 World Cup trophy, Ertz's role – while vital – has been slightly exaggerated when diagnosing the U.S. team of today. Mewis is often forgotten as a key piece of the defensive structure; and in the USWNT's toughest midfield battles, Mewis and Dunn combined to allow Ertz to focus on central and right-sided areas.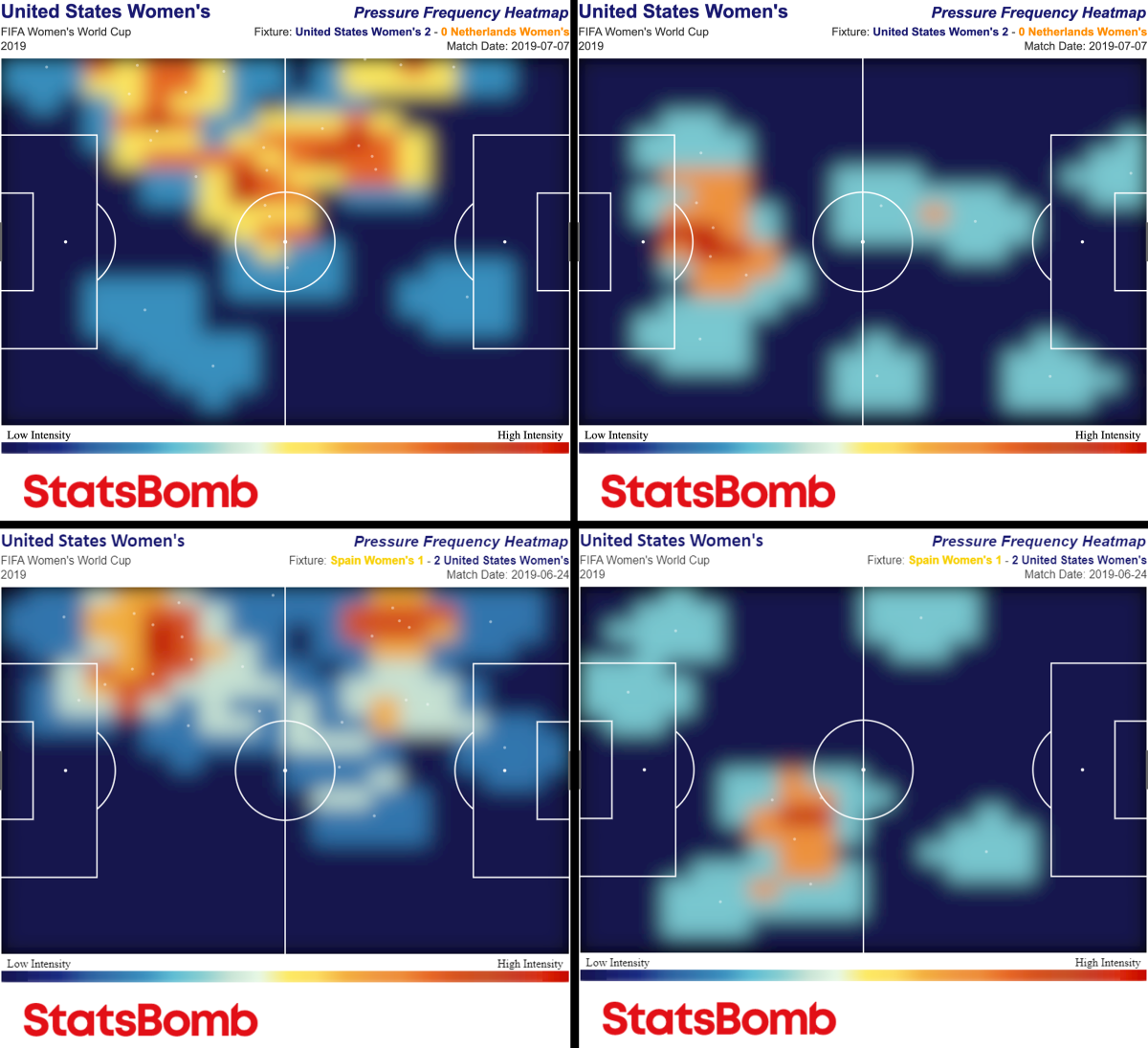 Instead of playing to Sullivan's strengths or identifying a structure (or personnel) to replace the things Mewis used to do, Andonovski has continued to center the bulk of his energy on attempting to solve the defensive midfield position. At the start of the Olympics, he tried Horan in the role (which lasted an embarrassing 45 minutes), then Kristie Mewis (Sam's sister), then rookie defensive midfielder Sam Coffey, and is now, five months before the World Cup, is attempting to transition Taylor Kornieck into the role.
A strong defensive midfield is important, but in order for the USWNT to be able to take advantage of its glut of outrageous attacking talent, Andonovski must make it someone's job to connect them to the midfield. More than an endline-to-endline defensive midfielder (which wasn't always necessary thanks to Mewis and Dunn), the USWNT under Andonovski has suffered most from a lack of the on-ball dynamism in midfield that was once provided by Sam Mewis. ▉